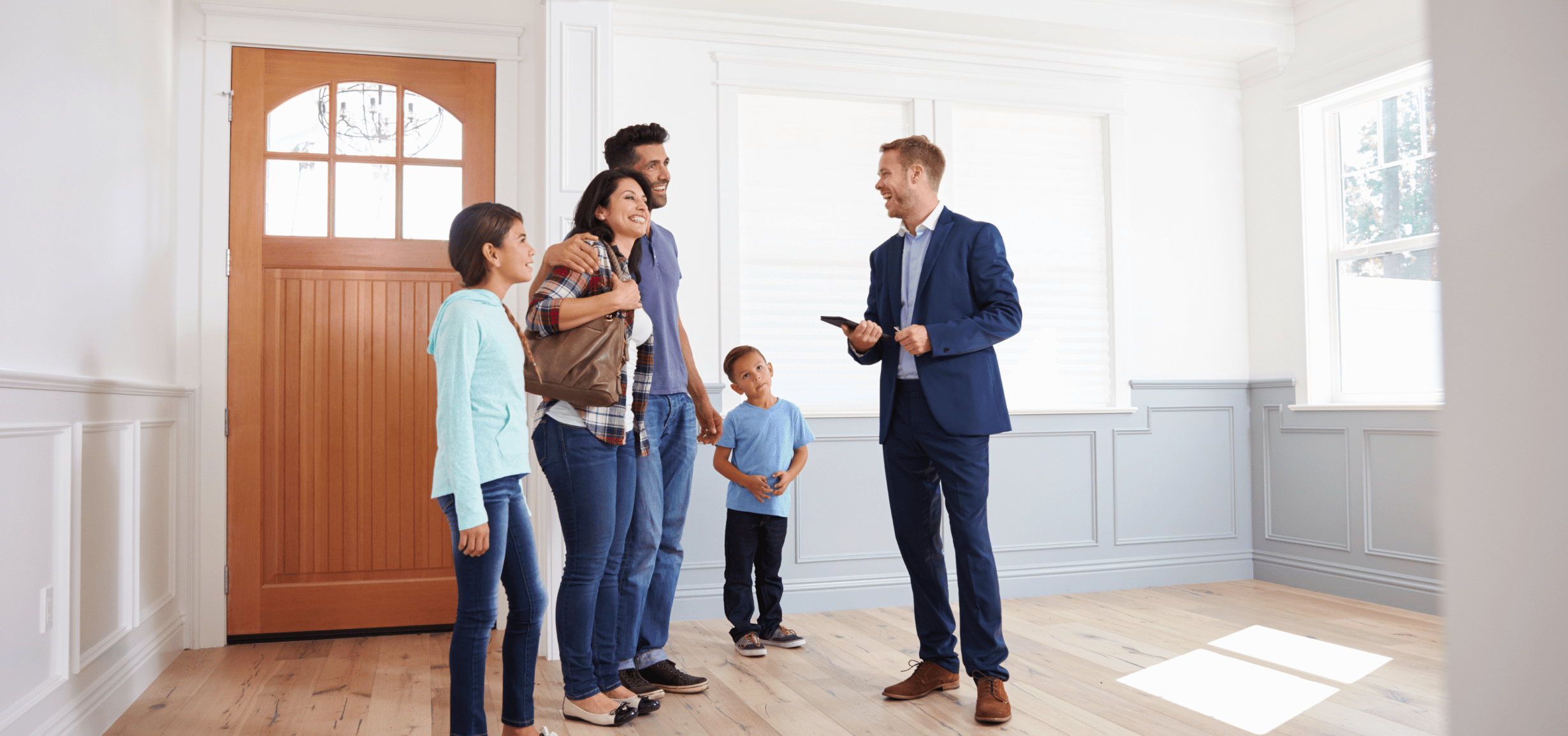 Making Your Dream Home a Reality
Buying a home is a big decision – whether it's your first home or your forever home. There's a lot more to the home-buying process than searching online for the perfect listing that checks all the boxes. The key is being able to shop with both your heart and your head, and knowing how to differentiate between the two. This is why it pays to have an experienced real estate agent in your corner.
Getting Ready to Buy
Before you get caught up in the excitement of searching for the perfect home, consider the following questions: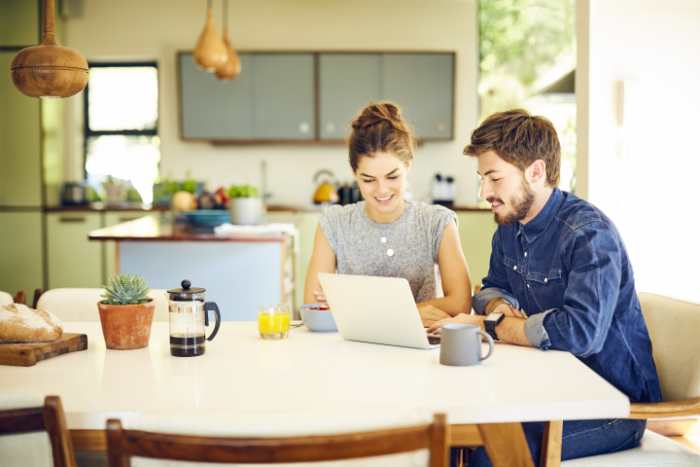 1. How much can you afford?
Crunch the numbers and define your budget. By getting pre-approved for a mortgage in advance, you can go into your home search with a clear understanding of your true affordability, and a competitive edge when it comes to negotiating on an offer.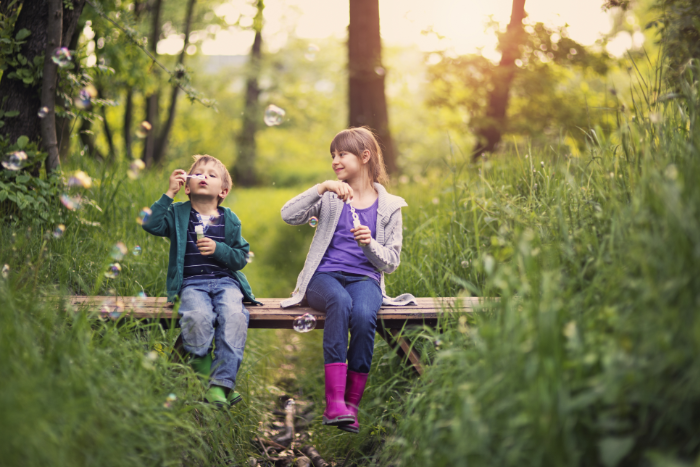 2. Are you set on a specific neighbourhood?
Before you narrow your search down to individual homes, consider what geographical area is best suited for your lifestyle. Keep the convenience factor in mind: how close is it in proximity to the amenities you use regularly?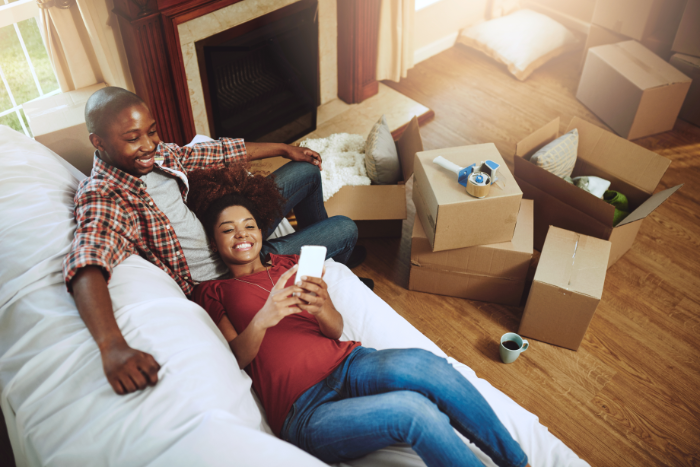 3. What are your must-haves?
Put pen to paper (or pull out your phone) and create a list with three sections: must-haves, preferences, and deal breakers. This will help you gain clarity and you'll refer back to it often when comparing homes.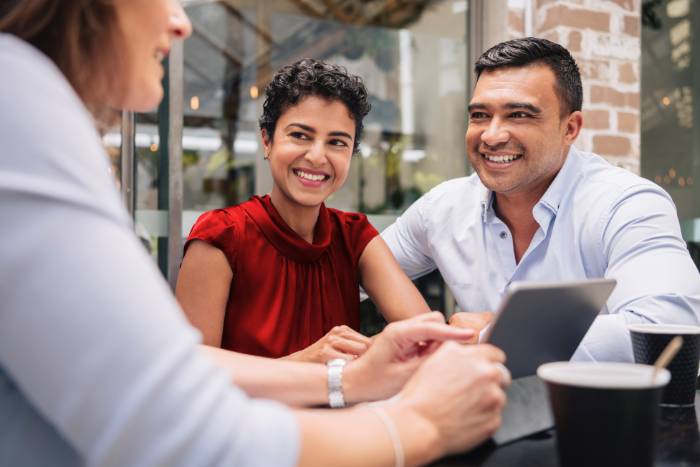 4. Who's on your team?
Having a team of trusted professionals in your corner to offer expert advice and guidance will help ensure you make the best decision for your finances and your future. This is why you want to choose a real estate expert who has your best interests top of mind. Your agent should be able to refer you to other reputable professionals as needed, such as a mortgage specialist, home inspector, and lawyer.
Why Work With Us?
When it comes to buying your perfect home, there are many steps and decisions to navigate along the way. By partnering with us, you can rest assured knowing we will:
Take the time to educate you on your options.
Tailor your search to the homes that best fit your wish list.
Stay ahead of market trends and offer professional advice and guidance.
Connect you with the right professionals and resources.
Help you make the decision that is best suited to your unique goals.
Negotiate on your behalf and put you in an ideal position when making an offer.
Ready to get started? Connect with us and let's talk about your home ownership dreams.
Testimonials
" We would like to take this opportunity to express our thanks for the teamwork and professionalism shown in the recent sale of our home. After previously listing with another realtor and with that being unsuccessful, we were most impressed with the 'one week on the market' before it was sold. You kept us informed daily of the showings and were quick to report feedback. You handled everything in a top-notch manner! His Real Estate firm certainly has a team to be proud of. We will not hesitate to recommend Ravi to prospective home buyers and sellers. Thanks again." "
- Al and Lonnie Hartl
" It is with great pleasure that I write this letter to applaud the service that we received from Ravi Bhindi. We were first introduced to Ravi on June 23rd, 2007 for our search for an apartment that would complement our needs. We had gone through one realtor and were very unhappy with the service and were not getting any results to our expectations. What is most impressive about Ravi is his commitment towards us for the search and purchase of our first home. What stood out most about Ravi was how passionate he is about real estate and how he strived to find us the right home. We just wanted to say a BIG THANK YOU to Ravi for assisting/helping us find out first home with so much ease. "
- Sandesh Saluja
" "We found Ravi to be a thoroughly professional person in all his dealings. He has a caring approach to the sometimes stressful business of home buying. He is knowledgeable in his field and portrays a thorough undertaking of the situation. He is very friendly and well presented. He is a definite credit to the real estate industry. "
- Yvonne Amayo
" Ravi is an outstanding realtor. I've worked with him for years now. He's always proactive and thinks outside the box. He takes time to get to know you as a client and tailors his service to suit your needs. With him you always feel taken care of and never, ever pressured to do anything unless you're absolutely sure of it. He is well-liked by other realtors so you get the best service from others as well when working on closing. I cannot recommend him enough! I wish I could give more than 5 stars! "
- Liza Tee
" I've know Ravi for a few years now. When I first moved to Vancouver he was very instrumental in helping me find the right place to rent and was also a great liaison between the condo landlord and myself. When it was time for me to relocate, the respect he provided during the condo 'showings' was appreciated too. I would highly recommend Ravi to anyone. "
- Steve B.
" Great and easy to deal with, consummate professional. Always does what it takes to get the job done and can count when needed. Will be requiring his services again in the future "
- Roneel Prasad
" I have recommended Ravi a number of times to friends and associates. He works very hard and is very honest. He knows his industry and strives to be the best every day. "
- Ketan Ladva
" I received excellent service from Ravi. "
- Uma Dayal
" Great person to work with. He works hard to achieve the objectives. I will use Ravi's services in the future. Wish him continued success! "
- Mandeep Prihar
" Ravi is extremely knowledgeable and professional, a leader in his field. "
- Sarah Warren
" I have been dealing with Ravi for my Real Estate needs since 2008. Ravi totally understands the market value, housing needs and how to sell the property. Ravi is a decent person. Do not take his calm demeanour as his weakness; Ravi is extremely intelligent and is widely connected with other realtors. Ravi is a fantastic negotiator and gets the job done. I, Saleem, will continue to use Ravi as my realtor and 100% recommend him. "
- Saleem Giga
" First of all let me thank Ravi Bhindi for helping us in finding our first condo which we got it in a good deal. I appreciate his dedication and Punctuality in his work. He was there to guide us and help us anytime in finding our home. I would surely recommend him to all my friends who are planning to buy a property and am sure they would be happy to work with Ravi. "
- Poonam Patel
" This letter is to acknowledge the exceptional service from Ravi Bhindi at Royallepage that we received during the recent sale of our home. Due to Ravi's knowledge and skills in the real estate industry, we received top dollar for our property - in just a few weeks! Ravi went above and beyond our expectations, and here are a few examples to illustrate this: Demonstrated knowledge: Sales and marketing background that sets him apart from other realtors. Extensive knowledge of real estate including trends, prices, and the overall industry. Quality performance: Commitment to continual learning ensuring service excellence, approachable, sensitive, friendly and an understanding attitude. He showed a genuine interest in our needs and responded promptly to our requests. Dressed professionally and presented accordingly. Ravi's business card state "Sold by Honesty - Sincerity - Skill," which accurately summarizes his approach to selling homes. Bottom line: we would definitely recommend Ravi Bhindi to our family and friends!!! "
- Brian and Michelle Price
" In my first meeting with Ravi in December 2006, I knew immediately that he'd be an excellent real estate professional. Fairly new to our business at the time, Ravi showed genuine enthusiasm for his new career. His high standard of service is one to be proud of. He is a good listener and a strong negotiator. Always professional, Ravi is on YOUR side as your agent. I'm honoured to be in the same profession alongside colleagues like him - and can assure you with confidence that should you choose him, he will become your Realtor for life. "
- Mona Lamarche
" Ravi is a great agent. He's really helpful and seems to genuinely care. That's extra special to me. There nothing I can think of he could have done to provide better service. "
- Harpreet Virk
" Ravi is very knowledgeable in his field. He is very pleasant to deal with, has very broad knowledge in real estate and does homework prior to showing you properties. Our decision to purchase was hard work. Ravi arranged a mortgage broker, lawyer and arranged a meeting with the tenant. He went out of his way to ensure that the transaction was smooth. The service he provided was so excellent and we could not ask for anymore. By all means without any hesitation, I would recommend Ravi to my family and friends. "
- Ravi Prasad
" Ravi did a marvellous job helping me as a first time home buyer. He made sure that I get the value for what I pay. He was patient and eager to know my preferences and showed me the properties according to that. I liked the different ways he uses to assessed property values, which I don't think many others in the field will have. That's one important quality which a realtor must possess. Apart from that he got excellent negotiation skills which anyone as a buyer would like to have from their realtor. "
- Mithun Jacob
" "Ravi Bhindi has been my realtor throughout 2005, and I have been extremely impressed at the level of professionalism and punctuality throughout the time I have dealt with and known him. There is a clear demonstration that his professional ethics and sincerity stand out heads above the rest. That's why I chose Ravi to represent me for selling my last home and also buying my new one. It was a simple choice. After trying to deal with one or two others who claimed to be professional real estate agents, Ravi had quickly set the tone on how things get done in a timely and efficient manner. I wish Ravi continued success, and I'm sure he is progressing quickly to being a leader in the industry. I have no hesitation in recommending his services to anyone looking to buy or sell their homes. "
- Ravi Parhar
" Ravi, you are more than just a realtor for us. You became our family friend from a realtor! Thank you for helping us find our home. "
- Tina Mithun
" Ravi impressed us from the very beginning with his professional attitude and his unique approach to selling our home. His marketing technique set him apart from other realtors, most notably his video showcasing our home. He gave us great advice on how to stage our home for the open house, and we were happy to accept an offer one day after the first viewing. Not only did he sell the home fast, but also at a price much higher than we had anticipated. At every stage of the way we felt that Ravi went above and beyond what was expected of him. We highly recommend Ravi to anyone who is buying or selling a home and are confident that any client of Ravi's will be impressed with his service. "
- Estellle Matheson and Luigi Guidolin
" I have worked with Ravi and his clients for a number of years. Ravi is a person that will always go the extra mile no matter what he does. He understands their needs and finds a solution. He knows real estate intimately, from both the buying and selling point of view. "
- Chris Cornborough
" Ravi is a very professional, knowledgeable and detailed person. He helped me buy a couple of properties and it all went smoothly. He is always available to assist. I recommend Ravi Bhindi with all your investments. "
- Yogita Raniga
" Ravi has worked very hard on our behalf. he followed up with every realtor that showed our home to get feedback from their clients. He held open houses on a regular basis. his marketing brought in many potential purchasers to see our home. He learned what was special and unique about our house so that he could present it to the people coming to see our home. He made every effort to be at our home to show the house himself even when there was another realtor present so that he could present the best viewing of our home. We would recommend Ravi to anyone who is serious about selling their home fast and at the best price, the market can afford. We will always call Ravi for our real estate needs whether we are buying or selling a home. We have been very impressed with his professionalism and his caring attitude. "
- Dal Tiwana
" We had the pleasure of working with Ravi when we wanted to purchase our first home. With the real estate market in the Lower Mainland being so competitive, we informed Ravi from the get-go that we wouldn't settle till we found the right home. Working with Ravi was a very pleasant experience as Ravi took the time to listen to our needs, educated us with the several options that were available to us, and never hesitated to drive with us when we wanted to explore new neighbourhoods. Our home buying experience wasn't the easiest as it took us several months to find our new home due to a competitive market. In spite of all the challenges, we found him to be patient, proactive as he would send us listings to consider, never at once "pushy", and always kept his clients' best interest in mind. Ravi is very knowledgeable, honest with strong communication skills. If you are looking for an honest, well informed, and experienced realtor, Ravi is your guy! He will ensure that your buying or selling experience goes as smoothly as possible in this tough real estate market. "
- Shilpa Samji
" I was looking into buying a condo and researched the best real estate agents in my town. I had come across Ravi and reached out to him. He was very knowledgeable and had tons of experience which helped me with a lot of little details i had not even thought about. He made my home buying experience seamless and recommended some great contacts for a mortgage broker and notary. If you're looking to buy or sell a home i highly recommend Ravi as a realtor! "
- Vimal B
" I recommend Ravi because I work with him for numerous years and I find Ravi being very successful at selling and teaching others the skills he learned through personal development and by applying those skills for is own business. He's a great teacher a certainly know what it takes to be successful its a pleasure being around him, I won't hesitate to recommend him "
- Ben Blanchet
" Ravi is a sharp Realtor that covers all the basis when listing a home. He has recommended our Home Staging Services to clients to ensure their homes are visually appealing to a wider group of potential buyers. He understands the value of Home Staging. "
- Tina Presley
" We decided to downsize . Ravi came and it was sold within a week. No hassle It was a great service we received. We will recommend Ravi to anybody . "
- Emiko MacDonald
" If you are looking for an individual who cares, has a high level of integrity and wants to see your success, then Ravi Bhindi is the man. I have definitely found this in ALL my interactions with him. Beyond this, he is innovative, business Savvy and professional. SS. "
- Sanjiv Sheth
" Thanks, Ravi for helping us with selling our home! We had previously tried to sell with no success. Ravi listened to us and discussed the issues/obstacles that we had previously encountered and developed a strategy for marketing our home. Ravi's approach worked for us. We wouldn't hesitate to work with him again. "
- J Bradley MacDonald
" I was most pleased with what Exp Realty- Ravi Bhindi did for us, genuinely, nothing was too much trouble for him. Ravi is a nice person and professional, highly open and engaged through the process, keeping us updated at all times. Ravi provides excellent service with all round from first inquiry through to completion. The advice was good, the communications prompt and relevant. I would definitely recommend this agent and in particular, Ravi Bhindi, who was always polite, courteous and understood our needs. He was very friendly and helpful throughout the process of buying a property. If I need to sell a property in the future, then I would definitely consider going through this estate agent. I highly recommend him! "
- Suhair Naimy
" Ravi is a gem to work with. I was a first time home buyer and as buying property first time I had lots of questions and Ravi gave me inside and out information and answered my question at any time. He has helped me to finalize my condo and deal was one of the best. He negotiated the price really well with the seller and he was just amazing and he guided me like an elder brother. Terrific work Ravi i will definitely recommend you to all my contacts whoever is looking for a property. Royal Lepage West - Ravi Bhindi (owner) "
- Saurabh Patel
" Well worth the experience of buying/selling your home. "
- Prab Mangat
Previous
Next